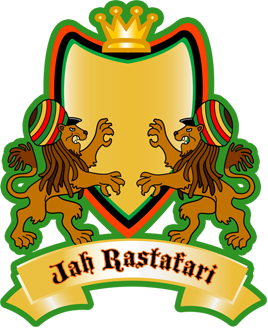 MOONSHOT RECORDS TERMS OF USE
PLEASE READ THESE TERMS OF USE WITH CAUTION AS CONTINUED USAGE OF MOONSHOT RECORDS AND ITS SERVICES AFTER READING THESE TERMS HEREBY CONSTITUTES A LEGAL BINDING CONTRACT BETWEEN YOU AND MOONSHOT RECORDS FOR WHICH YOU HAVE AGREED TO ABIDE BY THESE TERMS.
The Terms of Use apply when you register with MOONSHOT RECORDS and its Services. You Agree that by clicking "Register", downloading, getting to, or utilising our Services, you are going into a lawfully authoritative arrangement between you and MOONSHOT RECORDS with respect to your utilisation of our Services. You recognise that you have read, comprehended, and consented to be limited by these Terms of Use. In the event that you don't consent to these Terms of Use don't access or in any case utilise any of the MOONSHOT RECORDS Services.
PRIVACY POLICY
The security of you and your information is important as well as critical to MOONSHOT RECORDS. It would be ideal if you see our Privacy Policy to understand how we gather and use your data or information you provide us.
ACCOUNT
To open an account, you will be required to provide us with certain data, for example, a Username and password.
You are exclusively liable for your account security and your password. In the event that you allow others to utilise your account certifications, you consent to these Terms of Use for all different people who utilise the Services under your account or password, and you are deemed responsible for all acts that happen under your account
Kindly ensure the data you give to MOONSHOT RECORDS upon enrolment and at all different occasions is valid, exact, current, and complete apparently.
COPYRIGHT
MOONSHOT RECORDS reserves the rights to all music and media published on its website https://moonshotrecords.com  and or any other affiliate website. All title and Intellectual Property Rights in and to the content which may be accessed through use of the Product/Service is the property of the respective content owner and Moonshot Records and may be protected by applicable copyright or other intellectual property laws. Hence,  you must not copy, broadcast or otherwise distribute any material featured or sold without the explicit prior consent of Moonshot Records.
DELIVERY
Once you submit your offer to buy our product, we process your order using our ordering system where we notify you that your order has been received and is being processed for delivery. Our products are delivered to the shipping address entered during checkout (Vinyls) or in a Digital Download format (MP3 format) which is sent to the email address which you have provided during your process of registering on our website. We are not liable for any late delivery of the product and any loss or damage that ensues from thereof.
CANCELLATION, RETURN AND REFUND POLICY
Once an order has been logged in our ordering system, you will be unable to cancel the order at that time. In the event that the product delivered to you through the email you have provided us is damaged or defective or does not match the description provided to us at the time of your purchase, do contact us and we will provide steps on how to get a refund or in some other cases a replacement.In the case of a refund, orders can be refunded within 14 days from the purchase date. We however reserve the right to refuse to refund you when there is no fault from our side of the delivery.Refunds for products purchased under our promotional offer will be based on the terms of our promotional offer at the time of our promotion.
PAYMENTS
You can either choose to pay for our products through Paypal or either any MasterCard/Visa credit card or debit card.Your card details will be encrypted to ensure its safety and to prevent unauthorised access
DISPUTES
Indemnification
You agree to indemnify and hold MOONSHOT RECORDS harmless from and against all damages, losses, and expenses of any kind (including reasonable attorney fees and costs) arising out of or related to: (1) your breach of the Agreements or any one of them; (2) your violation of any law or the rights of a third party.
Disclaimers; No Warranties
YOU UNDERSTAND AND AGREE THAT THE MOONSHOT RECORDS SERVICE IS PROVIDED "AS IS" AND "AS AVAILABLE," WITHOUT EXPRESS OR IMPLIED WARRANTY OR CONDITION OF ANY KIND. MOONSHOT RECORDS AND ALL OWNERS OF THE CONTENT MAKE NO REPRESENTATIONS AND DISCLAIM ANY WARRANTIES OR CONDITIONS OF SATISFACTORY QUALITY, MERCHANTABILITY, FITNESS FOR A PARTICULAR PURPOSE, OR NON-INFRINGEMENT.NEITHER MOONSHOT RECORDS NOR ANY OWNER OF CONTENT WARRANTS THAT THE MOONSHOT RECORDS SERVICE IS FREE OF MALWARE OR OTHER HARMFUL COMPONENTS. IN ADDITION, MOONSHOT RECORDS MAKES NO REPRESENTATION NOR DOES IT WARRANT, ENDORSE, GUARANTEE, OR ASSUME RESPONSIBILITY FOR ANY THIRD PARTY APPLICATIONS (OR THE CONTENT THEREOF), USER CONTENT, DEVICES OR ANY OTHER PRODUCT OR SERVICE ADVERTISED, PROMOTED OR OFFERED BY A THIRD PARTY ON OR THROUGH THE MOONSHOT RECORDS SERVICE OR ANY HYPERLINKED WEBSITE, OR FEATURED IN ANY BANNER OR OTHER ADVERTISING AND MOONSHOT RECORDS IS NOT RESPONSIBLE OR LIABLE FOR ANY TRANSACTION BETWEEN YOU AND THIRD PARTY PROVIDERS OF THE FOREGOING. NO ADVICE OR INFORMATION WHETHER ORAL OR IN WRITING OBTAINED BY YOU FROM MOONSHOT RECORDS SHALL CREATE ANY WARRANTY ON BEHALF OF MOONSHOT RECORDS. WHILE USING THE MOONSHOT RECORDS SERVICE.THIS SECTION APPLIES TO THE FULLEST EXTENT PERMITTED BY APPLICABLE LAW BUT HOWEVER, DOES NOT AFFECT YOUR STATUTORY RIGHTS AS A USER
Limitation of Liability and Damages
Limitation of Liability
TO THE FULLEST EXTENT PERMITTED BY APPLICABLE LAW: (A) IN NO EVENT SHALL MOONSHOT RECORDS OR THE MOONSHOT RECORDS PARTIES BE LIABLE FOR ANY DIRECT, SPECIAL, INDIRECT, OR CONSEQUENTIAL DAMAGES, OR ANY OTHER DAMAGES OF ANY KIND, INCLUDING BUT NOT LIMITED TO LOSS OF USE, LOSS OF PROFITS, OR LOSS OF DATA, WHETHER IN AN ACTION IN CONTRACT, TORT (INCLUDING BUT NOT LIMITED TO NEGLIGENCE), OR OTHERWISE, ARISING OUT OF OR IN ANY WAY CONNECTED WITH THE USE OF OR INABILITY TO USE THE MOONSHOT RECORDS SERVICES, THE CONTENT OR THE MATERIALS, INCLUDING WITHOUT LIMITATION ANY DAMAGES CAUSED BY OR RESULTING FROM RELIANCE ON ANY INFORMATION OBTAINED FROM MOONSHOT RECORDS, OR THAT RESULT FROM MISTAKES, OMISSIONS, INTERRUPTIONS, DELETION OF FILES OR EMAIL, ERRORS, DEFECTS, VIRUSES, DELAYS IN OPERATION OR TRANSMISSION, OR ANY FAILURE OF PERFORMANCE, WHETHER OR NOT RESULTING FROM ACTS OF GOD, COMMUNICATIONS FAILURE, THEFT, DESTRUCTION, OR UNAUTHORISED ACCESS TO MOONSHOT RECORDS' RECORDS, PROGRAMS, OR SERVICES.
MISCELLANEOUS
Waiver
If we fail to exercise or enforce any right or provision of these Terms of Use, it will not constitute a waiver of such right or provision. Any waiver of any provision of these Terms of Use will be effective only if in writing and signed by the relevant party.
Severability
Unless as otherwise stated in the Agreements, should any provision of the Agreements be held invalid or unenforceable for any reason or to any extent, such invalidity or enforceability shall not in any manner affect or render invalid or unenforceable the remaining provisions of the Agreements, and the application of that provision shall be enforced to the extent permitted by law.
Governing law
All questions with respect to the construction of this Agreement and the rights, duties, obligations and liabilities of the parties shall be determined in accordance with the applicable provisions of the English Laws.
Assignment
MOONSHOT RECORDS may assign the Agreements, and any of its rights under the Agreements, in whole or in part, and MOONSHOT RECORDS may delegate any of its obligations under the Agreements. You may not assign the Agreements, in whole or in part, nor transfer or sub-license your rights under the Agreements, to any third party.
Entire Agreement
The Terms of Use, which incorporate the Privacy policy, is the entire agreement between you and MOONSHOT RECORDS relating to the subject matter herein and will not be modified except by a writing signed by authorised representatives of both parties, or by a change to these Terms of Use made by MOONSHOT RECORDS